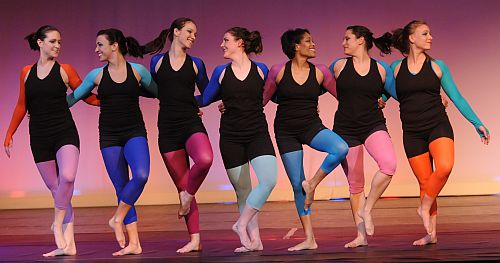 Mountain Movers is a professional, community-based modern dance company in residence at East Tennessee State University. Our company and work are eclectic and committed to challenging our members to grow and develop as artists.
Each year we commission two to three guest artists to teach master classes open to company members and dance students throughout our area. We also commission new works from guest choreographers once or twice each year. These works are then featured in the ETSU dance concert as well as being kept in the company repertory.
We work in cooperative partnership with the ETSU Division of Theatre and Dance. The company provides a nurturing environment for student and community members and works together to choreograph and perform for the annual ETSU dance concert and other productions.